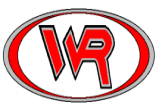 Here are some links that Coach Witter and his staff,
think are important for you parents to know about the Wisconsin Rapids Basketball Program.
SEE WHAT OTHERS ARE SAYING ABOUT SEEDING TEAMS FOR STATE
This was found in the Milwaukee Journal on Jan. 25,2005
WEDNESDAY, Jan. 25, 2006, 3:06 p.m.
MPS threatens to ban basketball spectators

What if there was a high school basketball game and no fans or supporters were allowed to attend?

That possibility was raised today by Milwaukee Public Schools Supt. William Andrekopoulos, who laid out new plans for trying to control rambunctious behavior at high school games.

The plans include limiting ticket sales for games to 75% capacity of the gym; limiting tickets to two per person and selling tickets only prior to game day.

Additionally, no cell phones, music players, or pagers will be allowed in the gym. These rules apply to all high school basketball games, boys and girls, at all levels of play.

In a letter to all MPS high school parents, Andrekopoulos said if troubling incidents continue at games, the district might take even stronger steps, like moving games to Saturday afternoons, raising ticket prices, or "the possibility of barring spectators from the games. We are serious about safety," he said.

The restrictions follow disturbances at games over the past two weeks.

-By Georgia Pabst
SIX CHALLENGES OF COACHING
All of your success is dependent on the abilities of other people.

Coaches are evaluated by everyone.

Everyone feels they have the knowledge about coaching sports.

The highs are incredibly high and the lows are amazingly low.

The coach has a personal relationship with every player and has a dramatic impact on every players life.

Success is based on the unusual paradox of getting an individual to work to develop skills and then getting him to sacrifice that for the well-being of the team.
(click on Art)
Art Kabelowsky

11 COMMANDMENTS OF SPORTS FOR PARENTS
Make sure that your child knows that win or lose, scared or heroic, you love him, appreciate his efforts, and are not disappointed in him.

Try your best to be completely honest about your child's athletic capability, his competitive attitude, his sportsmanship-and his actual skill level.

Be helpful, but don't coach him on the way to the court, or on the way back, or at breakfast.

Teach him to enjoy the thrill of competition. don't say "winning doesn't count," because it does.

And hear this, parents: Try not to relive your athletic life through your child in a way that creates pressure. Don't pressure him because of your pride.

Don't compete with the coach. Remember, in many cases the coach becomes a hero to his athletes, a person who can do no wrong.

Don't compare the skill, courage, or attitudes of your child with those of other members of the squad or team...or at least not in his hearing.

You could also get to know the coach so that you can be sure that his philosophy, attitudes, ethics, and knowledge are such that you are happy to expose your child to him.

Always remember that children tend to exaggerate, both when praised and when criticized. Temper your reactions when they bring home tales of woe or heroics.

Make a point of understanding courage and the fact that it is relative. Some of us climb mountains but fear a fight; some of us fight but turn to jelly if a bee buzzes nearby. A child must know: courage is not absence of fear, but rather doing something in spite of fear.

Don't have us (the coaches) thinking about you while we are coaching your child.