Head Coach Dan Witter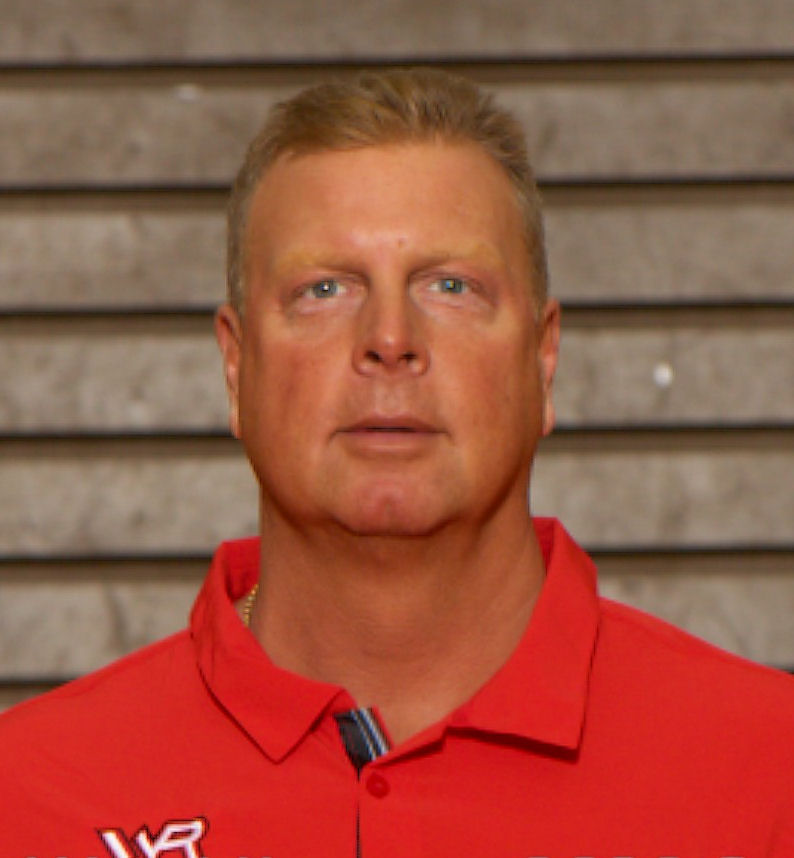 Coach Witter will begin his 21st year as a head coach. Coach Witter played High School basketball at Wausau Newman High
School. He was a 3-year starter, all-conference Channel 7 All-Star, and All-State player.
After High School he attended Columbus State University in Georgia on a basketball scholarship. He lettered two years and started
every game his sophomore year. After two years he transferred to Mount Senario College in Ladysmith Wisconsin. He was All-
Conference and MVP in both Football and Basketball. Dan toured Europe in 1984 as part of the Midwest All-Star Basketball Team. In
1985 Dan had free-agent tryouts with the Green Bay Packers and the Minnesota Vikings.
After Graduation Coach Witter was an assistant Coach at Mount Senario College in both football and basketball. Dan became
an assistant Coach at Wausau Newman in 1987 in football, basketball and track.
In 1990 he became the head Basketball Coach at Newman High School where he became the All-Time Winnings Coach in
Newman History. Dan was inducted in the Newman High School Athletic Hall of Fame in 2002. Dan coached Newman for nine years.
In 1999, Dan became the Head Coach at Lincoln High School and will begin his 12th year this season. Dan is a Physical Education
teacher at Wisconsin Rapids Junior High. He has a Bachelors Degree from Mount Senario College and a Masters of Arts in Education from
Silver Lake College. Coach Witter and his wife, Veronica, have two daughters; Danielle, attending UW-Stevens Point, and Dominique, attending

Silver Lake College.
Coach Witter Coaching Highlights
WBCA Executive Board - Division 1 Representative
WIAA State Basketball Tournament - Color Analyst
Asst. Coach Mount Senario College - 2 yrs
Asst. Coach Wausau East H.S. - 1 yr
Asst. Coach Newman H.S. - 2 yrs
Head Coach Newman H.S. - 9 yrs
Conference Champions 1998
State Tourney 3 times
State Runner-up 2 times
Coach of the Year CWCC 1998
Head Coach Wisconsin Rapids Lincoln - 11yrs
Conference Champion 2005
Regional Champions 3 times
Sectional Champion 1 time
State Tourney Final 4 2005
Channel 7 Coach of the Year 2005
Coach of the Year - WVC 2005
Asst. Coach Div. 4 North All Stars 1999
Head Coach Div. 1 North All Stars 2006
Head Coach 20 years
Teacher 26 years
Assistant Coach
Basketball 7 years
Football 17 years
Track 8 years